قالب الصب يموت
لقد كانت Kaito شركة مصنعة لقوالب الصب فعالة من حيث التكلفة حاصلة على شهادة ISO لأجزاء الألومنيوم والزنك والمغنيسيوم على مدار 10 سنوات.
ليس لدينا مصنع الصب بالقوالب لديه معدات جيدة للفحص والجودة ، ولكن أيضًا أكثر من 10 سنوات من الخبرة ، يوفر فريق هندسة صب القوالب الماهر وفريق فني حلاً كاملاً من التصميم والتطوير والتصنيع والإنتاج والمعالجة اللاحقة لصب قالب الألومنيوم الجزء ، أجزاء الصب يموت الزنك وأجزاء الصب يموت المغنيسيوم. تقوم Kaito بتصنيع النماذج الأولية ، والحجم المنخفض ، وقوالب الصب للإنتاج لبيئة التصنيع الصعبة اليوم.

Kaito Main service for Die casting project:
Production Die casting mold:
Hard tool or H-13 serial steel for die-cast mold is an excellent process for higher quantity requirements. It is a larger upfront mold cost investment, but a significant reduction in re-occurring costs. Production die-cast parts have highly repeatable properties and tolerances.
Typical Lead Time:
Tooling = 4-8 weeks (depends on part size and structure)
Samples = 1-2 weeks
Production (Qty 10k) = 3-4 weeks
Tooling Life Expectancy: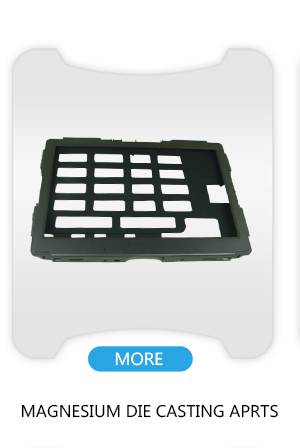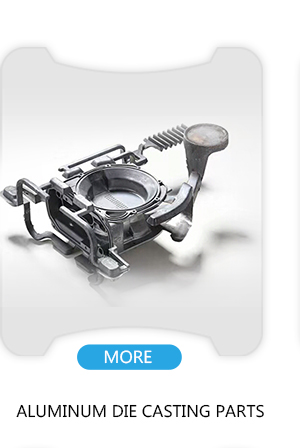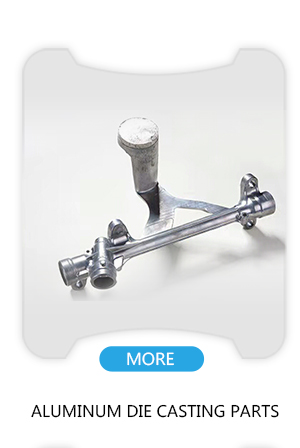 Prototype mold for die casting:
The term "Soft mold" is used to describe a die-cast mold made out of cheap and soft steel. The running faster feed rates when CNC Machining and simples the mold structure to save mold cost. Typically the mold life and reach 10, 000 to 30, 000 parts before showing any significant wear.
Typical Lead Time:
Tooling = 2-5 weeks (depends on part size and structure)
Samples = 1-2 weeks
Production (Qty 100) = 3-5 days
Tooling Life Expectancy:
Post Machining
Kaito provides CNC machining including milling, drilling, tapping, countersinking, boring and reaming for the machining of die casting parts
Surface Finishes
Not our wide assortment of vibratory deburring and shot blasting equipment, but also we have established relationships with well-qualified suppliers for powder coating, electrostatic painting, anodizing, zinc, copper & nickel plating, and heat treat/stress relieving.
Die Casting Alloys
Not only can die-cast alloys withstand high operating temperatures, but they are also fully recyclable. We routinely pour a broad range of non-ferrous materials. The following are some of the most common alloys being used:
سبائك الألومنيوم يموت الصب: A380 ، AL383 A360 ، A356 ، وهلم جرا.
تشمل سبائك صب المغنيسيوم AZ91D و AM60B.
سبائك الزنك الصب تشمل ZA3 و ZA12 و ZA27 و Zamak # 3 و ZA-8
ما نوع المكون الذي يمكنك التفكير فيه لاختيار الصب بالقالب؟
ما نوع المكون الذي يمكنك التفكير فيه لاختيار الصب بالقالب؟
لا يحتاج الجزء إلى استقرار عالٍ للعملية فحسب ، بل يحتاج أيضًا إلى دقة أبعاد عالية.
الجزء يحتاج إلى قيمة قوة جيدة.
الجزء يحتاج إلى قيمة قوة جيدة.
يحتاج الجزء إلى تقصير وقت دورة الصب لتحقيق ربحية عالية.
يحتاج الجزء إلى المعلمة المحددة للجودة القابلة لإعادة الإنتاج للمكونات.
كيف تعمل شركة Katio كشركة مصنعة لإنتاج وإنتاج قوالب الصب المخصصة الموثوق بها؟
في مرحلة البحث والتطوير الخاصة بالعميل:
توفير اعتبارات وخيارات صب القوالب تتفق مع متطلبات العملاء لتقليل مخاطر الأجزاء التالفة من خلال مرحلة التصميم المبكرة لعملائنا.
Prior to the die casting mold build stage, kaito can provide support for the rapid prototyping of aluminum.
And the zinc part.
Budget and value-engineering die casting project with costing and effective manufacturing process.
Help your project with lower cost but high profitability.
Die casting mold design and manufacturing stage:
Advanced CAE Softwares ensure accuracy for your part design, mold design, and manufacturing.
For critical quality requirements, we use advanced computer simulation software to do mold flow analysis to avoid casting problems by predicting the metal flow, filling characteristics, and solidification of the material.
It allows design improvements to be incorporated during the build process, avoids the expense and time lost in changes made after the mold is completed.
Professional project team monitor dies casting mold processing and sampling through continual communication with certified suppliers and customer weekly actual schedule with pictures update to the customer.
Tips for Design Die-casting Part:
As cast tolerance as tight as +/- .005″, post-machining available for tighter tolerance applications.
Standard tolerance of +/- .010″ for the first inch and +/-.002″ each additional inch.
The typical surface finish of Ra 63-125 micro-inch as cast, post-machining suitable for higher quality surface finishes.
Min. draft angle = .5 degrees.
Min. wall thickness = .030″ (Thinner wall thickness possible with alternative processes).
إذا كان بإمكاننا مساعدتك في مشروعك ، فيرجى الاتصال بنا على 0086-769-82821468 أو إرسال بريد إلكتروني إلى sales@kaitomould.com