MOLDE FUNDICION
Kaito ha sido un fabricante de fundición a presión rentable con certificación ISO para piezas de aluminio, zinc y magnesio durante más de 10 años.
No nuestra fábrica de fundición a presión tiene un buen equipo de control de calidad y mecanizado, pero también más de 10 años de experiencia, el equipo de ingenieros y técnicos de fundición a presión capacitados brindan una solución completa desde el diseño, desarrollo, fabricación, producción y posprocesamiento para la fundición a presión de aluminio. pieza, piezas de fundición a presión de zinc y piezas de fundición a presión de magnesio. Kaito fabrica moldes de fundición a presión de producción, de bajo volumen y de prototipos para el exigente entorno de fabricación actual.

Servicio principal de Kaito para el proyecto de fundición a presión:
Producción Molde de fundición a presión:
La herramienta dura o el acero en serie H-13 para moldes de fundición a presión es un proceso excelente para requisitos de mayor cantidad. Se trata de una inversión inicial mayor en el costo del molde, pero una reducción significativa en los costos recurrentes. Las piezas de fundición de producción tienen propiedades y tolerancias altamente repetibles.
Plazo de ejecución típico:
Utillaje = 4-8 semanas (depende del tamaño y la estructura de la pieza)
Muestras = 1-2 semanas
Producción (cantidad 10k) = 3-4 semanas
Esperanza de vida útil de las herramientas: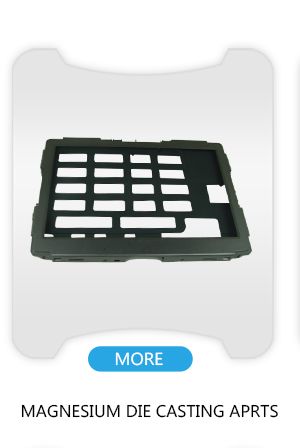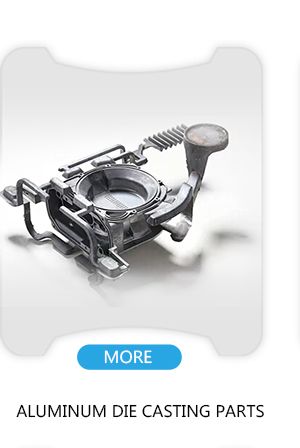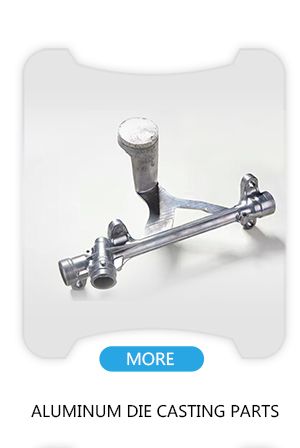 Molde prototipo para fundición a presión:
El término "molde blando" se utiliza para describir un molde fundido a presión fabricado con acero blando y barato. Las velocidades de avance más rápidas cuando se mecaniza CNC y simplifican la estructura del molde para ahorrar costos de molde. Por lo general, la vida útil del molde alcanza las 10, 000 a 30, 000 piezas antes de mostrar un desgaste significativo.
Plazo de ejecución típico:
Tooling = 2-5 weeks (depends on part size and structure)
Muestras = 1-2 semanas
Production (Qty 100) = 3-5 days
Esperanza de vida útil de las herramientas:
Post Machining
Kaito provides CNC machining including milling, drilling, tapping, countersinking, boring and reaming for the machining of die casting parts
Surface Finishes
Not our wide assortment of vibratory deburring and shot blasting equipment, but also we have established relationships with well-qualified suppliers for powder coating, electrostatic painting, anodizing, zinc, copper & nickel plating, and heat treat/stress relieving.
Die Casting Alloys
Not only can die-cast alloys withstand high operating temperatures, but they are also fully recyclable. We routinely pour a broad range of non-ferrous materials. The following are some of the most common alloys being used:
Aluminum dies casting alloys: A380, AL383 A360, A356, and so on.
Magnesium dies casting alloys include AZ91D and AM60B.
Zinc die casting alloys to include ZA3, ZA12, and ZA27, Zamak #3, ZA-8
What kind of component you can consider to choosing for die casting?
What kind of component you can consider to choosing for die casting?
The part not only needs high process stability but also high dimensional accuracy.
The part needs good strength value.
The part needs good strength value.
The part needs shorten casting cycle time for high profitability.
The part needs the specified parameter for the reproducible quality of the components.
How Katio works as your reliable custom die casting mold manufacturing and production manufacturer?
On customer R&D stage :
Provide die casting considerations and options consistent with customer demands to reduce the risk of defective parts through our customer early design stage.
Prior to the die casting mold build stage, kaito can provide support for the rapid prototyping of aluminum.
And the zinc part.
Budget and value-engineering die casting project with costing and effective manufacturing process.
Help your project with lower cost but high profitability.
Die casting mold design and manufacturing stage:
Advanced CAE Softwares ensure accuracy for your part design, mold design, and manufacturing.
For critical quality requirements, we use advanced computer simulation software to do mold flow analysis to avoid casting problems by predicting the metal flow, filling characteristics, and solidification of the material.
It allows design improvements to be incorporated during the build process, avoids the expense and time lost in changes made after the mold is completed.
Professional project team monitor dies casting mold processing and sampling through continual communication with certified suppliers and customer weekly actual schedule with pictures update to the customer.
Tips for Design Die-casting Part:
As cast tolerance as tight as +/- .005″, post-machining available for tighter tolerance applications.
Standard tolerance of +/- .010″ for the first inch and +/-.002″ each additional inch.
The typical surface finish of Ra 63-125 micro-inch as cast, post-machining suitable for higher quality surface finishes.
Min. draft angle = .5 degrees.
Min. wall thickness = .030″ (Thinner wall thickness possible with alternative processes).
Si podemos ayudarlo con su proyecto, llámenos al 0086-769-82821468 o envíe un