DIE CASTING CETAKAN
Kaito telah menjadi produsen die casting hemat biaya bersertifikasi ISO untuk bagian Aluminium, Seng, dan Magnesium Selama 10 tahun.
Bukan Pabrik Die-casting Kami memiliki permesinan yang baik dan peralatan pemeriksaan kualitas, tetapi juga pengalaman lebih dari 10 tahun, tim teknik die casting yang terampil dan tim teknisi memberikan solusi lengkap mulai dari desain, pengembangan, manufaktur, produksi, dan pasca-pemrosesan untuk die casting aluminium bagian, bagian die casting seng dan bagian die casting magnesium. Kaito memproduksi prototipe, volume rendah, dan cetakan die casting produksi untuk lingkungan manufaktur yang menuntut saat ini.

Kaito Main service for Die casting project:
Production Die casting mold:
Hard tool or H-13 serial steel for die-cast mold is an excellent process for higher quantity requirements. It is a larger upfront mold cost investment, but a significant reduction in re-occurring costs. Production die-cast parts have highly repeatable properties and tolerances.
Typical Lead Time:
Tooling = 4-8 weeks (depends on part size and structure)
Sampel = 1-2 minggu
Production (Qty 10k) = 3-4 weeks
Perkakas Harapan Hidup: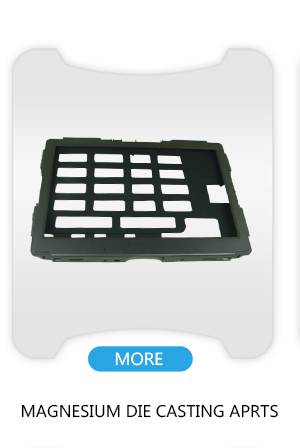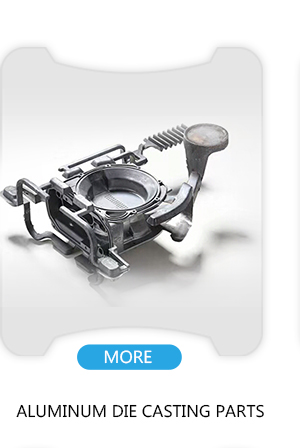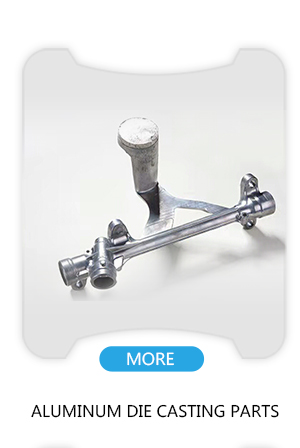 Prototype mold for die casting:
The term "Soft mold" is used to describe a die-cast mold made out of cheap and soft steel. The running faster feed rates when CNC Machining and simples the mold structure to save mold cost. Typically the mold life and reach 10, 000 to 30, 000 parts before showing any significant wear.
Typical Lead Time:
Perkakas = 2-5 minggu (tergantung ukuran dan struktur bagian)
Sampel = 1-2 minggu
Produksi (Qty 100) = 3-5 hari
Perkakas Harapan Hidup:
Mesin Pasca
Kaito menyediakan permesinan CNC termasuk milling, drilling, tapping, countersinking, boring dan reaming untuk pemesinan bagian die casting
Permukaan Selesai
Bukan berbagai macam peralatan deburring getaran dan peledakan tembakan kami, tetapi juga kami telah menjalin hubungan dengan pemasok yang memenuhi syarat untuk pelapisan bubuk, pengecatan elektrostatik, anodisasi, seng, pelapisan tembaga & nikel, dan penghilang panas / penghilang stres.
Paduan Die Casting
Paduan die-cast tidak hanya dapat menahan suhu pengoperasian yang tinggi, tetapi juga dapat didaur ulang sepenuhnya. Kami secara rutin menuangkan berbagai macam bahan non-ferrous. Berikut ini adalah beberapa paduan yang paling umum digunakan:
Aluminum dies casting alloys: A380, AL383 A360, A356, and so on.
Magnesium dies casting alloys include AZ91D and AM60B.
Zinc die casting alloys to include ZA3, ZA12, and ZA27, Zamak #3, ZA-8
What kind of component you can consider to choosing for die casting?
What kind of component you can consider to choosing for die casting?
The part not only needs high process stability but also high dimensional accuracy.
The part needs good strength value.
The part needs good strength value.
The part needs shorten casting cycle time for high profitability.
The part needs the specified parameter for the reproducible quality of the components.
How Katio works as your reliable custom die casting mold manufacturing and production manufacturer?
On customer R&D stage :
Provide die casting considerations and options consistent with customer demands to reduce the risk of defective parts through our customer early design stage.
Prior to the die casting mold build stage, kaito can provide support for the rapid prototyping of aluminum.
And the zinc part.
Budget and value-engineering die casting project with costing and effective manufacturing process.
Help your project with lower cost but high profitability.
Die casting mold design and manufacturing stage:
Advanced CAE Softwares ensure accuracy for your part design, mold design, and manufacturing.
For critical quality requirements, we use advanced computer simulation software to do mold flow analysis to avoid casting problems by predicting the metal flow, filling characteristics, and solidification of the material.
It allows design improvements to be incorporated during the build process, avoids the expense and time lost in changes made after the mold is completed.
Professional project team monitor dies casting mold processing and sampling through continual communication with certified suppliers and customer weekly actual schedule with pictures update to the customer.
Tips for Design Die-casting Part:
As cast tolerance as tight as +/- .005″, post-machining available for tighter tolerance applications.
Standard tolerance of +/- .010″ for the first inch and +/-.002″ each additional inch.
The typical surface finish of Ra 63-125 micro-inch as cast, post-machining suitable for higher quality surface finishes.
Min. draft angle = .5 degrees.
Min. wall thickness = .030″ (Thinner wall thickness possible with alternative processes).
Jika kami dapat membantu Anda dengan proyek Anda, hubungi kami di 0086-769-82821468 atau email sales@kaitomould.com