MOULE DE CASTING DIE
Kaito est un fabricant de moulage sous pression rentable certifié ISO pour les pièces en aluminium, en zinc et en magnésium depuis plus de 10 ans.
Non Notre usine de moulage sous pression dispose d'un bon équipement d'usinage et de contrôle de la qualité, mais également de plus de 10 ans d'expérience, une équipe d'ingénieurs qualifiés et une équipe de techniciens fournissent une solution complète de conception, développement, fabrication, production et post-traitement pour le moulage sous pression d'aluminium partie, pièces de moulage sous pression en zinc et pièces de moulage sous pression en magnésium. Kaito fabrique des moules de moulage sous pression de prototypage, de faible volume et de production pour l'environnement de fabrication exigeant d'aujourd'hui.

Kaito Main service for Die casting project:
Production Die casting mold:
Hard tool or H-13 serial steel for die-cast mold is an excellent process for higher quantity requirements. It is a larger upfront mold cost investment, but a significant reduction in re-occurring costs. Production die-cast parts have highly repeatable properties and tolerances.
Typical Lead Time:
Tooling = 4-8 weeks (depends on part size and structure)
Samples = 1-2 weeks
Production (Qty 10k) = 3-4 weeks
Tooling Life Expectancy: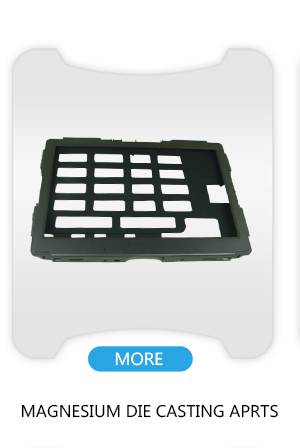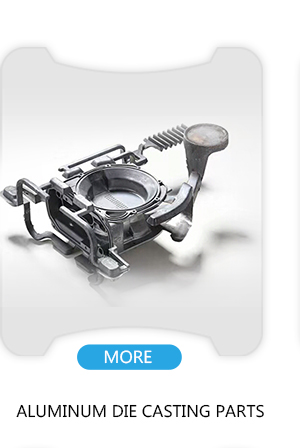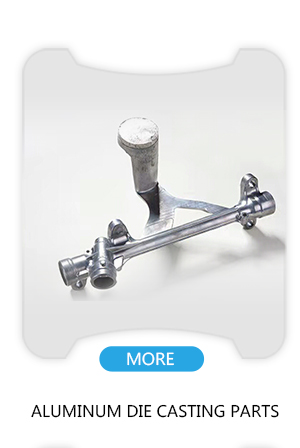 Prototype mold for die casting:
The term "Soft mold" is used to describe a die-cast mold made out of cheap and soft steel. The running faster feed rates when CNC Machining and simples the mold structure to save mold cost. Typically the mold life and reach 10, 000 to 30, 000 parts before showing any significant wear.
Typical Lead Time:
Tooling = 2-5 weeks (depends on part size and structure)
Samples = 1-2 weeks
Production (Qty 100) = 3-5 days
Tooling Life Expectancy:
Post Machining
Kaito provides CNC machining including milling, drilling, tapping, countersinking, boring and reaming for the machining of die casting parts
Surface Finishes
Not our wide assortment of vibratory deburring and shot blasting equipment, but also we have established relationships with well-qualified suppliers for powder coating, electrostatic painting, anodizing, zinc, copper & nickel plating, and heat treat/stress relieving.
Die Casting Alloys
Not only can die-cast alloys withstand high operating temperatures, but they are also fully recyclable. We routinely pour a broad range of non-ferrous materials. The following are some of the most common alloys being used:
Aluminum dies casting alloys: A380, AL383 A360, A356, and so on.
Magnesium dies casting alloys include AZ91D and AM60B.
Zinc die casting alloys to include ZA3, ZA12, and ZA27, Zamak #3, ZA-8
What kind of component you can consider to choosing for die casting?
What kind of component you can consider to choosing for die casting?
The part not only needs high process stability but also high dimensional accuracy.
The part needs good strength value.
The part needs good strength value.
The part needs shorten casting cycle time for high profitability.
The part needs the specified parameter for the reproducible quality of the components.
How Katio works as your reliable custom die casting mold manufacturing and production manufacturer?
On customer R&D stage :
Provide die casting considerations and options consistent with customer demands to reduce the risk of defective parts through our customer early design stage.
Avant l'étape de construction du moule de moulage sous pression, kaito peut fournir un support pour le prototypage rapide de l'aluminium.
Et la partie zinc.
Projet de moulage sous pression à budget et à valeur ajoutée avec processus de fabrication rentable et efficace.
Aidez votre projet avec un coût moindre mais une rentabilité élevée.
Conception et fabrication de moules sous pression:
Les logiciels CAE avancés garantissent la précision de la conception de vos pièces, de la conception de moules et de la fabrication.
Pour les exigences de qualité critiques, nous utilisons un logiciel de simulation informatique avancé pour effectuer une analyse de l'écoulement du moule afin d'éviter les problèmes de coulée en prédisant l'écoulement du métal, les caractéristiques de remplissage et la solidification du matériau.
Il permet d'incorporer des améliorations de conception pendant le processus de construction, évite les dépenses et le temps perdu dans les modifications apportées une fois le moule terminé.
Professional project team monitor dies casting mold processing and sampling through continual communication with certified suppliers and customer weekly actual schedule with pictures update to the customer.
Tips for Design Die-casting Part:
As cast tolerance as tight as +/- .005″, post-machining available for tighter tolerance applications.
Standard tolerance of +/- .010″ for the first inch and +/-.002″ each additional inch.
The typical surface finish of Ra 63-125 micro-inch as cast, post-machining suitable for higher quality surface finishes.
Min. draft angle = .5 degrees.
Min. wall thickness = .030″ (Thinner wall thickness possible with alternative processes).
Si nous pouvons vous aider avec votre projet, veuillez nous appeler au 0086-769-82821468 ou par e-mail un